This is a repost of a conversation initiated by Steve Goldner on LinkedIn'sSOCIAL EXECUTIVE COUNCIL
Steve's Question: Social Media Influence and Scoring – Care or Don't Care?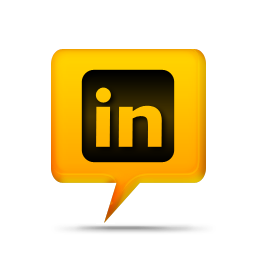 David Johnson's Response • Everyone should care, however, there is a healthy amount of skepticism in the market, primarily because the one-eyed giants have led clients down the wrong path and they have been burned.
For example, Razorfish came out with a piece called "Liminal" where they position that influence is derived from the # of twitter followers, # of twitter updates, # of social networks you belong to, and of course – drum roll please – # of unduplicated friends across all social networks. They define this as the "NEW EQUATION TO MEASURE CUSTOMER VALUE – Razorfish Customer Influence Score: A measurement of human and brand connections based on the number of times a customer connects via social media and how many people he or she is connected to across social platforms." As the trusted advisor to many brands this is what they are telling their clients; sounds logical right?
Now, if you have a moment, do a google search on Bernardo Huberman from HP Labs, and take a look at his paper on Influence, using Twitter as a test case. What Bernardo proves is that a message can pierce through the "noise" and "influence" an audience, provided it resonates with the audience and it's novel. In fact, he proves that friends and followers are not that important at all. This is a very good piece of work, it really reinforces the importance of the message.
The other very important point that the Razorfish piece fails to address (Razorfish is not alone) is the importance of the context of influence. Their approach assumes that a food critic with influence, can also influence people on other topics as well. Measurement systems that are built on this foundation of the simple thinking are destined to fail. The good news is that we are beginning to see companies move beyond pedestrian thinking, in fact, I saw a metric from BBDO recently that did a pretty nice job of measuring influence, that could also be correlated to sales. My company also does work in this space as well, but I am not here to sell, my only purpose is to get people push the experts beyond the surface and into the details…that's where the high-value insights exist.
Have a great day!
Steve Goldner's Response • David – great input!
Content and context of content are extremely important. (The subject of many other articles I have written.) But let's assume someone or a brand has awesome content that is contextual relevant. (Yes I know – there is far from the "normal" case, but stick with me.)
If you have awesome content plus strong influence, isn't this a great one-two punch with great synergy? Isn't more compelling to have great content and influence than great content and poor influence. Yes, the algorithms for determining influence need to get much better, but it is a start in the right direction.
Despite my counter point – you make some excellent points.
Thanks!
Steve
David Johnson's Response • Good point Steve,
I think we are on the same page…what everyone should ultimately be striving for is velocity. Social media velocity can be achieved when you get awesome content in the hands of the person that has the influence most highly aligned to your objective…
For some industries/categories it's easy to identify the macro level influencers – engadget, cnet, Oprah, etc. and these are (excuse my sarcasm) the "duh" examples all of the 1st generation social media players present. And guess what, if I'm AT&T, no one needs to tell me engadget has influence, I already know that. I fundamentally believe people pay way too much for the obvious. In addition, what we find is that most of battles are being waged in smaller community discussions, where it's not always obvious where the important players stand on topics and sub-topics.
Our recommended approach is as follows (it's more discovery than pure analytics):
1 – Identify what messages, across what channels are really resonating in the market and use that information to refine your messaging
2 – Categorize and cluster conversations at the "author-level" to identify the topics they speak in an "instructional focused form," which will help you determine where they are an authority
3 – Simultaneously capture influence and reach at the author level.
4 – Then mash it up and it will be obvious who you should be engaging with at a topic and sub-topic level in order to create velocity.
One more point on velocity. There is a certain amount of perishability associated with messages launched into the market. So, Bernardo is right in saying the cream will always rise to the top, however, the results will only be optimized if you can get the message into the hands of the people that matter most sooner rather than later.
So I guess we are on the same page:)
Have a great day!
David
Please visit the LinkedIn Social Executive Council – Click SOCIAL EXECUTIVE COUNCIL